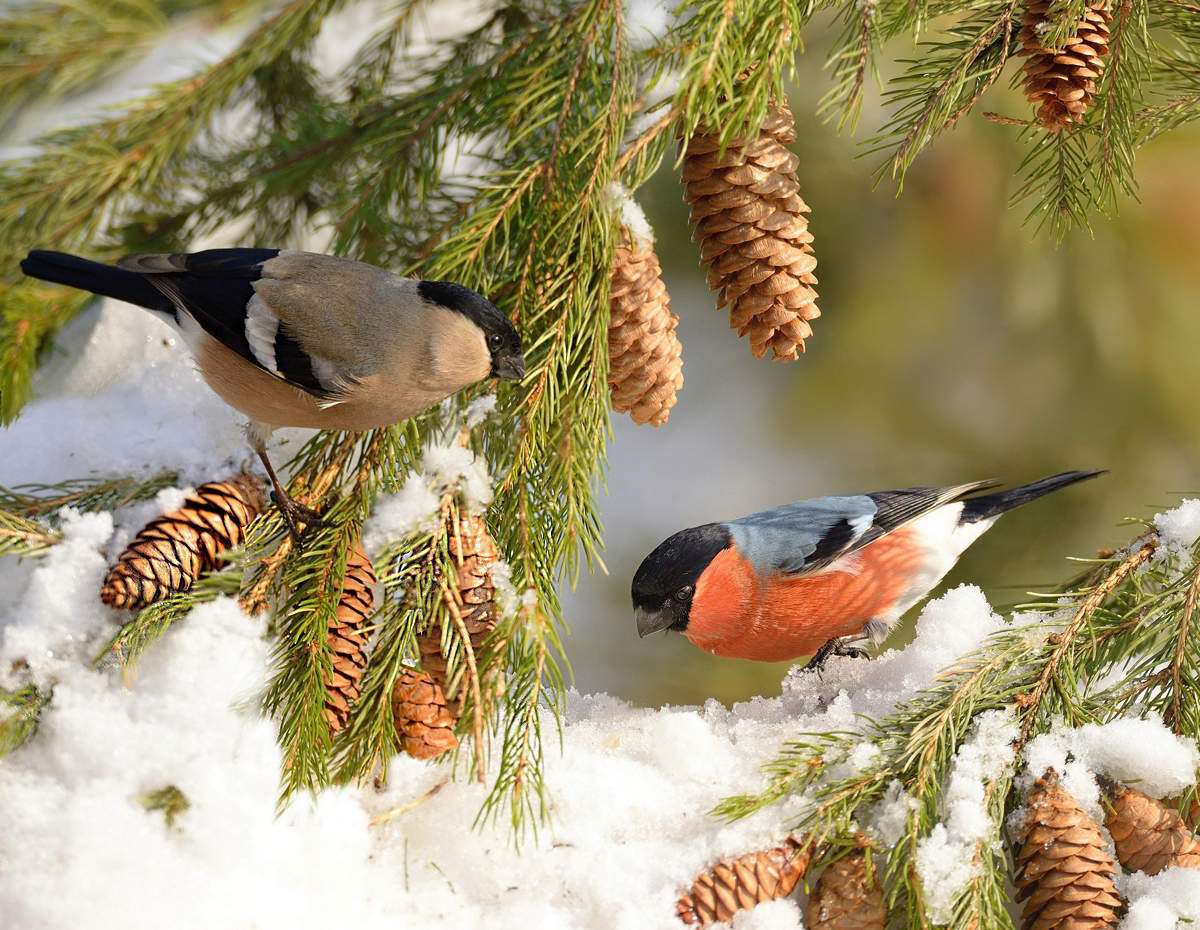 Winter Apples, Tatiana Gusarova
Unrhymed edited translation, © Fledermaus, Poetry Monster, 2021
Sunny, fine
It's been a long day.
The whole family on skis
Got out into the woods.
Suddenly a three-year-old Vovka 1
Says to his mother:
"Look, oh miracle!  An apple is hanging
Over there on Christmas tree!"
And I looked to the left
And froze, speechless:
On the nearest fir tree
Clusters of ripe fruit!
But a gust of wind blew,
And suddenly from the branches
The apples have flown away:
A flock of bullfinches.
———————————
Poetry Monster – the "Poetic" Community
diminutive of Vladimir, like Billy from William[↩]